Mission Statement
Our mission is to promote the rehabilitation of adults and children affected by paralysis due to spinal cord injuries, brain injuries, stroke, cerebral palsy, and other neurological conditions and to create and support the finest, comprehensive, community-based outpatient physical, occupational, and speech therapy facility in the region.
Vision Statement
Our vision is to improve the after-hospital paralysis rehabilitative process through (1) innovative, evidence-based interventions, (2) outcome directed clinical research, (3) programs to address the non-physical aspects of paralysis, (4) collaboration with colleagues and stakeholders, (5) increasing access to therapy through telehealth and (6) the elimination of financial barriers to care.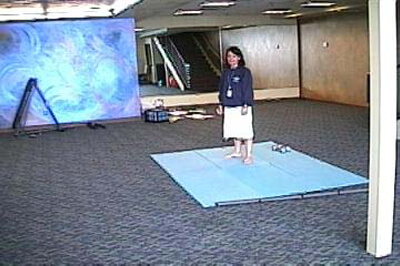 The Neuroworx Story
Neuroworx was cofounded in June of 2004 by Jan Black and Dale Hull to meet a need in the community for focused, specialized, and extended-time rehabilitation for individuals experiencing paralysis from spinal cord injuries. The events leading up to Neuroworx began in 1999 when Dr. Dale Hull, a practicing ob-gyn in the Salt Lake City area, experienced a spinal cord injury because of a backyard trampoline accident. This resulted in neck-down paralysis and a four month hospital stay. During this time, he was fortunate to have a significant amount of neurological recovery. However, despite this progress he still had very little functional ability, remained wheelchair-dependent, and needed assistance for almost all activities.
After discharge from the hospital, Dale began receiving physical and occupational therapy at home. This was convenient but frustrating since the insurance-mandated time restrictions forced the therapists to spend their time preparing Dale to live with his disabilities rather than focusing on opportunities for progress.
Dale had the opportunity to meet and work with physical therapist Jan Black in early 2000, seven months after his accident. Jan had worked with individuals living with spinal cord injuries, both in the hospital as well as in outpatient therapy, since graduating from physical therapy school in 1991. She was working in home health care following the birth of her third child and was assigned to provide therapy to Dale for a vacationing therapist. Dale quickly recognized that Jan possessed the skills, knowledge, and temperament that would be beneficial to his recovery. This eventually turned into a two-and-half year effort with Jan providing focused, regular rehabilitative therapy with significant improvements for Dale. The intense effort culminated with Dale carrying the torch in association with the 2002 Winter Olympic Games held in Salt Lake City. Jan and Dale realized there were other individuals with paralysis who could benefit from additional therapy if they had the chance. However, it was apparent the opportunity for more therapy was not readily available. Specialized outpatient treatment centers didn't exist in a model that permitted extended-time, long-term rehabilitation. Additionally, access to that care often had financial barriers to overcome. They set out to create a new model for after-hospital neurological rehabilitation.
Neuroworx began providing specialized physical therapy for individuals with spinal cord injuries in June of 2004 in a rented, mostly empty 1,000-square-foot room, containing a blue mat, one pair of hand weights, a therapy ball, and a milk crate for a filing system. Jan was the only therapist, and approximately a dozen individuals showed up for care. It was incorporated as a nonprofit charity to help surmount the financial difficulties that often prevent individuals from receiving even the most basic therapy. The clinic grew as funds were raised, equipment purchased, and additional staff added. By 2009, the facility had expanded into 4,000 square feet and had added brain injuries and stroke to the diagnostic list of individuals receiving rehabilitative care. A children's program was added in 2013 to take advantage of the unique equipment available to treat neurological conditions such as cerebral palsy.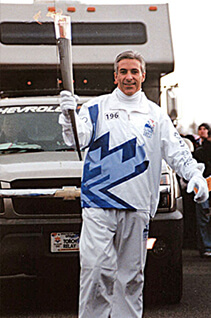 Through the enormous help and generosity of the community, Neuroworx moved into a new 24,500-square-foot facility in August of 2015. The interior of the building was custom designed by the co-founders to provide the best possible environment for both the therapists and patients to pursue the most optimal outcomes.
The Neuroworx treatment philosophy is to provide neurological rehabilitation utilizing highly skilled, licensed therapists combined with specialized equipment in a time-liberal environment. The clinic offers physical, occupational, and speech therapy to adults and children experiencing paralysis due to spinal cord injuries, brain injuries, stroke, cerebral palsy, spina bifida, and similar neurological conditions.
Against the Grain
How do you describe a facility whose treatment model is based on what the individual users need to improve rather than the amount of care allowable by insurance? Most would say that such a model could never exist and that the idea is "just plain crazy".
Yet the model is not only viable, it is flourishing. This choice of superior outcomes over optimal revenue has garnered thanks from the individuals and their families devastated by catastrophic circumstances as well as support from many who see the benefit of this do-the-right-thing philosophy.